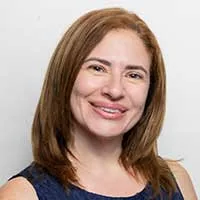 Committee
As a Miami native, the youngest in my family, raised in a Catholic home I spent my whole life seeking Yeshua and his righteousness, but lacked the relationship. It wasn't until I was in my 30's that I came to have a relationship with Abba through some of my most difficult trials. It was God's faithfulness that continuously led me to a victorious life. Through the Blue Line Angels ministry I came to know the word and chew on its meat . I am a dedicated and compassionate member of our church community, serving as a member of the church committee. As a church committee member, I seek to provide a warm welcoming nature providing a source of support for those in need. My ability to empathize and listen attentively allows me to understand the challenges and concerns faced by the community,
enabling me to advocate effectively on their behalf. I seek to encourage others to get involved and teach, fostering a sense of unity and compassion among church members. I enjoy spending quality time with my children and family, reading books on theology, and trying new things.
Isaiah 58:11 And the LORD will guide you continually and satisfy your desire in scorched places and make your bones strong; and you shall be like a watered garden, like a spring of water, whose waters do not fail.
Spread The Gospel and Change Lives