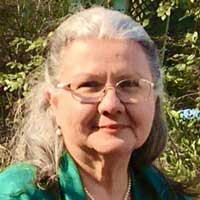 Leadership
My name is Elena. I was born in Cuba. I have been married for 40 years with a wonderful husband Heriberto. We both share five gifts from Heaven, four children and one grandchild.
When God called me to serve here on earth, my words were "Here i am" not that I was ready but that "I AM" lives in me and through Him we are not just qualified but chosen.
God is Love!
One day I was walking through a parking lot with my hands full and another servant sent by God came to help me. Since then we have joined with the same vision (The Blue Line Angels Church) of sharing the gospel to every people, in every language, nation and tribe.
Come join us as we walk together by faith and not by sight. Our strength comes from The Lord! (Exodus 15:2).
Soon when I meet you I will definitely tell you more stories and then I will say to you:
"Everything will be alright…."
Spread The Gospel and Change Lives