The Blue Line Angels Church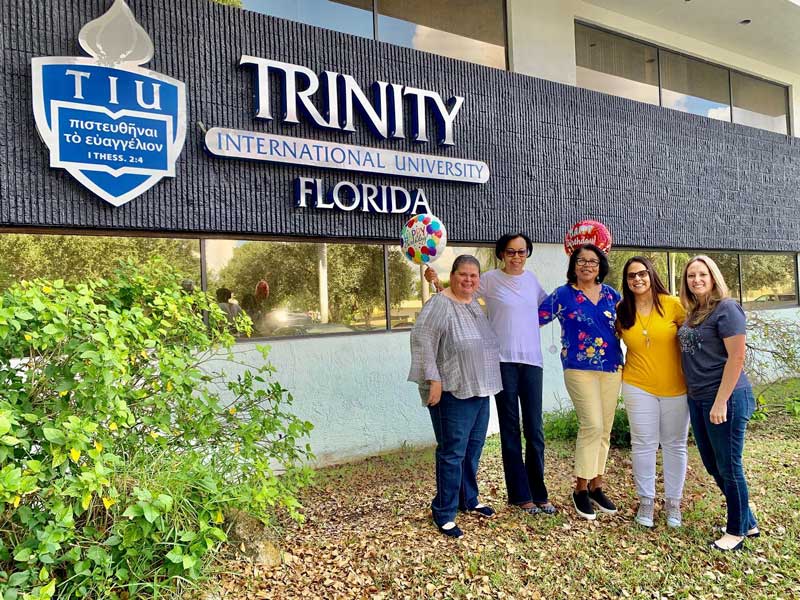 Trinity International University
Trinity International University is a private, Christian university comprised of five schools and a retreat center: Trinity College, Trinity Evangelical Divinity School, Trinity Graduate School, Trinity Florida, Trinity Law School, and Camp Timber-lee.
Learn More
United We All Can is an Outreach and Restoration Ministry serving homeless / under-resourced individuals. They provide them with both spiritual & physical food since 2001.
Learn More
The Blue Line Angels Church joined forces with Metanoia Ministries in August 2021 ! They exist to provide inmates with extensive, challenging, and practical correspondence Bible study curriculum where the student is linked with a personal instructor in a Christian church. Metanoia's primary goal is to be of service to God and to bring Him glory and praise in the hearts and lives of inmates. As the instructors work with their students through the Bible correspondence material, the student and the instructor will grow in grace and faith in the Lord Jesus Christ and in their knowledge of the Bible.
Metanoia Ministries works closely with the leadership of local churches to involve members of their church as Corresponding Discipler's. Church members are asked to complete a Corresponding Discipler Information form that must be approved by the leadership of their church before they can become an instructor and get involved in the spiritual life of an inmate. This is to ensure that the instructor is spiritually qualified to take on this important responsibility. It should be noted that a family may also work together to grade a student's lessons as long as one adult is approved.
The Metanoia student begins at Level One which consists of two courses. When they complete Level One they graduate and receive a beautiful Graduation Certificate, a letter from the Director, and a Reformation Study Bible. The student may then move on to Level Two. Level Two courses go deeper into the Word of God and present a continuing opportunity for the student to be challenged in mind and life. After completing Level Two the student will receive a Level Two Certificate and an opportunity to go on to our more advanced courses offered in partnership with Ligonier Ministries.
It is an honor to come alongside Metanoia Ministries! Making disciples of Jesus through practical correspondence Bible study.
If you want to be part of this mission please contact us.
Learn More
The Helping Israel Fund, Inc., is a 501c (3) non-profit public charity. The primary purpose of the charity is to raise funds for Israel and the Israel Defense Forces. Donations and net proceeds from events are directed to multiple worthy organizations and are designated for projects without any or minimal administrative fees associated with them
Learn More
Spread The Gospel and Change Lives