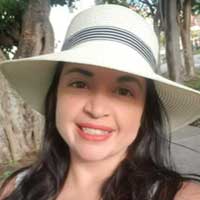 Committee
Estephanie is a Miami-native of Colombian descent whose faith has grown exponentially through the fellowship, prayer and discipleship of The Blue Line Angels Church.
She authentically strives to live out Romans 12:2 by seeking to renew her mind daily and allowing God to transform her life.
Estephanie has over nineteen (19) years working in the criminal defense field and is also a professor at Florida International University. She is blessed to be a sister, a daughter, a worshipper and a Sister in Christ to many. Her greatest blessing is in wholeheartedly knowing that she is a child of God and striving to share the great news with others.
Spread The Gospel and Change Lives