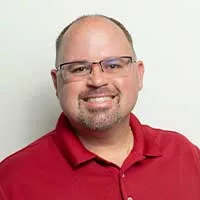 Founder
"Behold, I stand at the door and knock. If anyone hears my voice and opens the door, I will come in to him and eat with him, and he with me (Revelation 3:20)".
Oh how long I kept Jesus waiting at the door. If only I would have answered sooner. That is what we now strive to share with others through His Word and The Blue Line Angels Church.
How did I open the door? It was a process.
Born and primarily raised in Miami, I lived a modest childhood. There was exposure to religion, but we were not routinely practicing. My parents instilled good values into my brothers and I, which kept us out of serious trouble. At that time though I did not know or understand where the values came from and why they were so important. My parents were not active members of a church, but I do believe they brought us up with values rooted on the Ten Commandments.
Not getting into trouble resulted in me being hired by the Miami-Dade Police Department in 2002. During my time as a police officer since then, I have been exposed to all sorts of wickedness, demonic forces and misbehavior. At first I did not know how people could live their lives like this, but it would all make sense soon enough. I realized how sinful we are including myself.
During my first years as an officer I was wild. A young man with a well-paying job and bad influences all around. There was nothing illegal, just lots of weekend parties, drinking, women and empty behavior. Once again though I felt a hole in my life. I was witnessing the wrong things in front of me and I was wrestling with them inside of me. The people I was meeting at work were living in sin and the evil spirits was in their hearts.
Soon I met my amazing wife Carla, and God started moving in our lives. No longer was me and them, it became us. Suddenly, God blessed us with two children. Through several tribulations, I began to hear the knock at the door.
It became very clear to me in January 2014 when I went to a Christian Concert with my wife. That was the first time I felt the power of the Holy Spirit. From that night on, I began to understand what was missing in my life. I finally opened the door and let Jesus into my heart.
We are all on a different walk. My joy is to share with others the Great News, show them the door, and get them to answer sooner than I did.
Jesus is standing and knocking. He is patiently waiting for you. Why haven't you opened the door?
Spread The Gospel and Change Lives