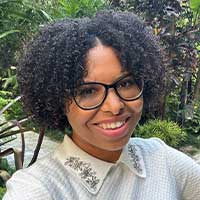 Worship Leader
I was born in the Dominican Republic, but at four months old, God had a plan for me in the USA. I was raised in Miami, and when I was ten years old my parents moved to the back-then small city of Homestead. During this transition, my parents also converted from Catholic to Christianity. I was the first one in my family to take the leap of faith of getting baptized. I was always intrigued by church and the word of God. My relationship with God started when I was twelve years old, and it has been the best decision I have ever taken. Around that time, I also learned about my natural singing abilities and started singing at church. Even though I was serving God with my voice, I knew God had called me for greater things.
I am a teacher by heart and by passion; I have been teaching kids for nineteen years. I knew God had a plan for me, and for some reason, He guided me to choose teaching as a career. With this passion of teaching, I have found a love for studying the word of God. As a result, I now have a passion to teach the word of God to all ages. "Now Ezra has determined in his heart to study the law of the Lord, obey it, and teach its statutes and ordinances..." Ezra 7:10
God has blessed me with a wonderful family. In March 2007, My husband and I got married and now have two wonderful kids. Since the day we said yes to each other, we placed God as the center of our relationship, and we can't wait to see what other doors He will be opening for us.
Spread The Gospel and Change Lives